webinaires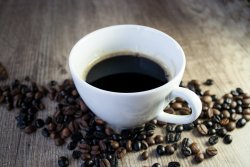 UPCOMING SESSIONS
Please join our distribution list to hear about upcoming webinars.
Il n'y a aucun webinaire prévu en français.
Pour les webinaires en anglais cliquez ici...
To view archived events click here
Wednesday, April 29th, 1200-1300
TOPIC: NAS: The Journey Towards Evidence-Informed Family- Centred Care
SPEAKERS: Martha Mason-Ward, Neonatal Nurse Practitioner, CMNRP
Dr. Jennifer Unrau, Neonatal Fellow CHEO/UOttawa
Other panelists to be confirmed
More information to come.
Book your teleconference room now!
iting teleconference sessions have been confirmed which feature
an interactive panel discussion.
Wednesday, March 25th, 1200-1300
TOPIC: Tongue Ties and Breastfeeding: Exploring the Controversy
SPEAKER: Dr. Gillian Maclean, Neonatal Fellow CHEO/UOttawa
Other panelists to be confirmed
-SpeThe Lea