Webinars
CMNRP WEBINARS
Understanding the Factors Shaping Pregnant People's Experiences Choosing and Accessing a Maternity Care Provider in the Champlain Region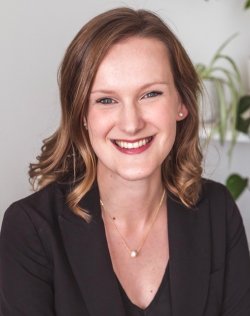 Did you miss this webinar?
In Ontario, supporting "a system of care that provides women and their families with equitable choice in birth environment and provider" (PCMCH & MOHLTC, 2017, p.33) has been identified as one of the central objectives of the Provincial Council for Maternal and Child Health's Low Risk Maternal Newborn Strategy. This project - which was conducted as a partnership between researchers at the University of Ottawa and the Champlain Maternal Newborn Regional Program - aimed to determine whether or not these provincial policies had translated into the levels of access, awareness, and resourcing required to afford pregnant people the opportunity, ability and propensity exercise autonomous choice of provider within the local maternity care system in Ontario's Champlain Region.
To achieve this objective, this project involved two complementary activities: (1) quantitative geospatial mapping to assess pregnant people's access to the full range of maternity care providers across the Region, and (2) a series of focus group and individual interviews with parents, providers and policy-makers to explore the individual, organizational, and system-level factors that are enabling or restricting access and choice within the local maternity care system. This webinar will present key findings from all components of this project and introduce a framework synthesizing the structural conditions that would be necessary to equitably support pregnant people's access to and choice of a maternity care provider.
Presenter
Caroline Chamberland-Rowe: Doctoral candidate in Health Systems Management at the University of Ottawa's Telfer School of Management
_______________________________
Navigating the Prenatal Genetic Screening Landscape in Ontario
Did you miss the webinar?
Prenatal genetic screening is available to all pregnant individuals in Ontario. The goal of this webinar is to provide practical and up to date information on the different prenatal genetic screening modalities in the province, and direct you to relevant resources that can further support you in the provision of prenatal care.
Presenter
Ioana Miron, Genetic Counsellor Prenatal Screening Ontario (PSO) BORN
Objectives
By the end of the webinar, participants will be able to:
Compare the timing, components and performance of the different prenatal genetic screening modalities in Ontario (enhanced First Trimester Screening, Maternal Serum Screening, Non-Invasive Prenatal Testing)
Identify which prenatal genetic screening tests to offer depending on clinical circumstances
Describe the main differences between prenatal genetic screening and diagnostic testing
Resources
Prenatal Screening Ontario: prenatalscreeningontario.ca
_______________________________
CMNRP INDUCTION OF LABOUR (IOL)TOOLKIT
Did you miss the webinar?
The IOL toolkit was developed by an interprofessional workgroup, after identifying several areas related to IOL that demonstrated variation in practice. The IOL toolkit contains an array of patient education tools, clinical education and practice tools as well as policies and procedures.
Presenters
Catherine Gascon, RN, BScN, MScN, CMNRP Perinatal Consultant
Lauren Rivard, RN, BScN, MScm CMNRP Perinatal Consultant
Resources
___________________________________________
COVID-19 Vaccine Information for Perinatal Health Care Providers
Did you miss this webinar?
Presenters
Dr. Graeme Smith
Dr. Smith completed a MD/PhD at the University of Western ON, his FRCSC in Obstetrics & Gynecology at Queen's University and Maternal-Fetal Medicine training at the University of Toronto.
Dr. Darine El-Chaar
Dr. El-Chaar joined the Maternal Fetal Medicine Department at The Ottawa Hospital as of July 2014. She has completed a Master's in Clinical Epidemiology from the Harvard T.H. Chan School of Public Health in 2017.
_________________________________________________
Celebrating Collaboration between Midwives & Nurses
Experiences from Nova Scotia
Did you miss this webinar?

Presenter: Danielle Macdonald PhD RN, School of Nursing, Queen's University
--------------------------------------------------------------------------
EARLY POSTNATAL WELL-BABY FOLLOW-UP (Part 2)
Did you miss this webinar?
Presenters
Dr. David Millar, Physician, Executive Director and Medical Lead - Monarch Centre; Family Med - Low Risk OB - Active Staff Member - The Ottawa Hospital- Civic Campus; Assistant Professor - Faculty of Medicine - University of Ottawa
Dr. Daisy Moores, Head, Division of Maternal and Newborn Care, The Ottawa Hospital
Tara Parsons, RN IBCLC, Monarch Maternal and Newborn Health
Resources
CHEO: Understanding and Coping with your Babies Crying
CHEO: Comprendre et vivre avec les pleurs de votre bébé
_______________________________
Please join our mailing list to receive information about CMNRP's professional development opportunities, newsletters and webinars. Email: cmnrpinfo@cmnrp.ca